AAF Presents Summit 2017
Hosted by Nonprofit Hub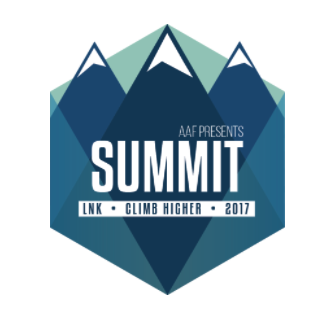 Climb Higher
Summit LNK is an annual event where college students across Nebraska come together to hear from and connect with professionals and community leaders in the advertising industry. The day-long event features speakers and discussion to get the most out of college so you can spend your career doing what you love.
You'll walk away from the day with more coffee than socially acceptable, snacks, lunch, a Summit t-shirt, and a bunch of new friends.
Online registration ends October 27, so reserve your spot today!